Water game adventures in Mieders
Just below the Koppeneck alpine inn, a world of splashing, building, damming and cooling down is waiting for all water lovers. Troughs were made of larch wood and fresh, clear mountain water is running over the brick-built course of the stream. What happens if I dam the water? How does it feel to jump into the mud with bare feet? Questions that cannot be answered easily. Visit the new adventure sites at the Serlesbahnen and see how much fun small and tall explorers have with the water.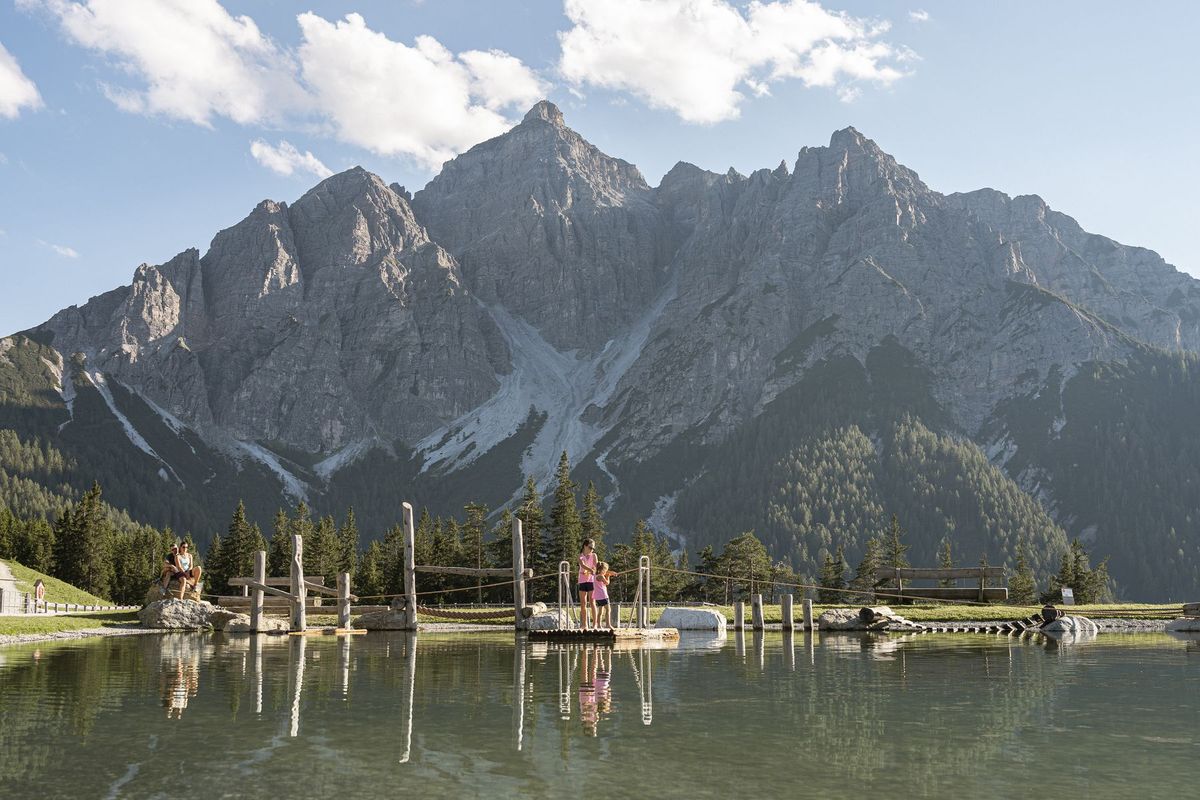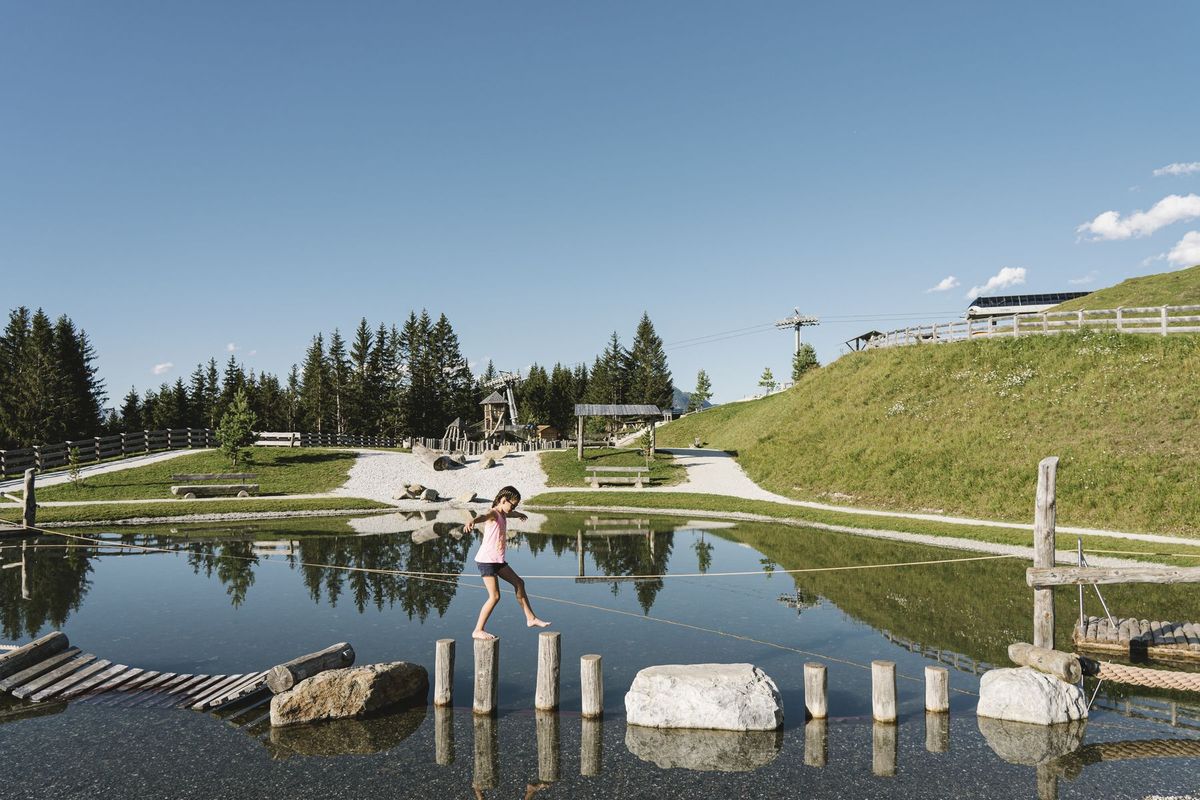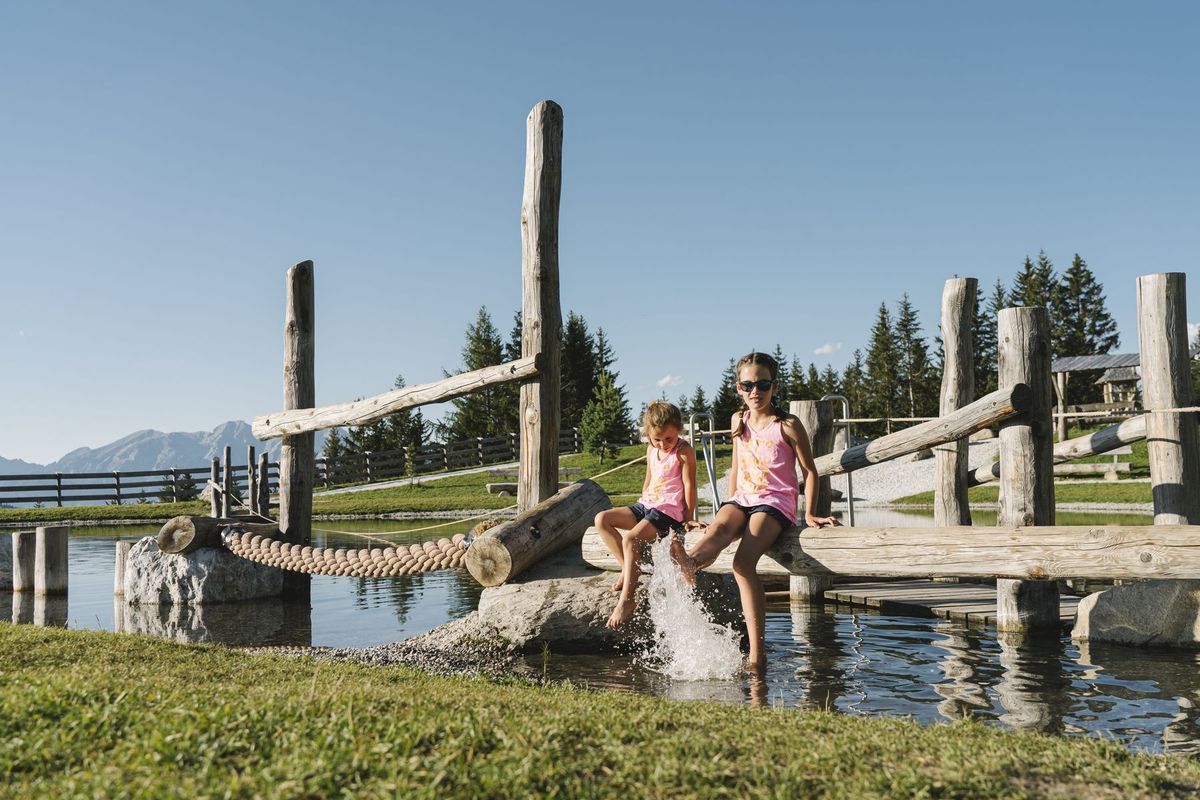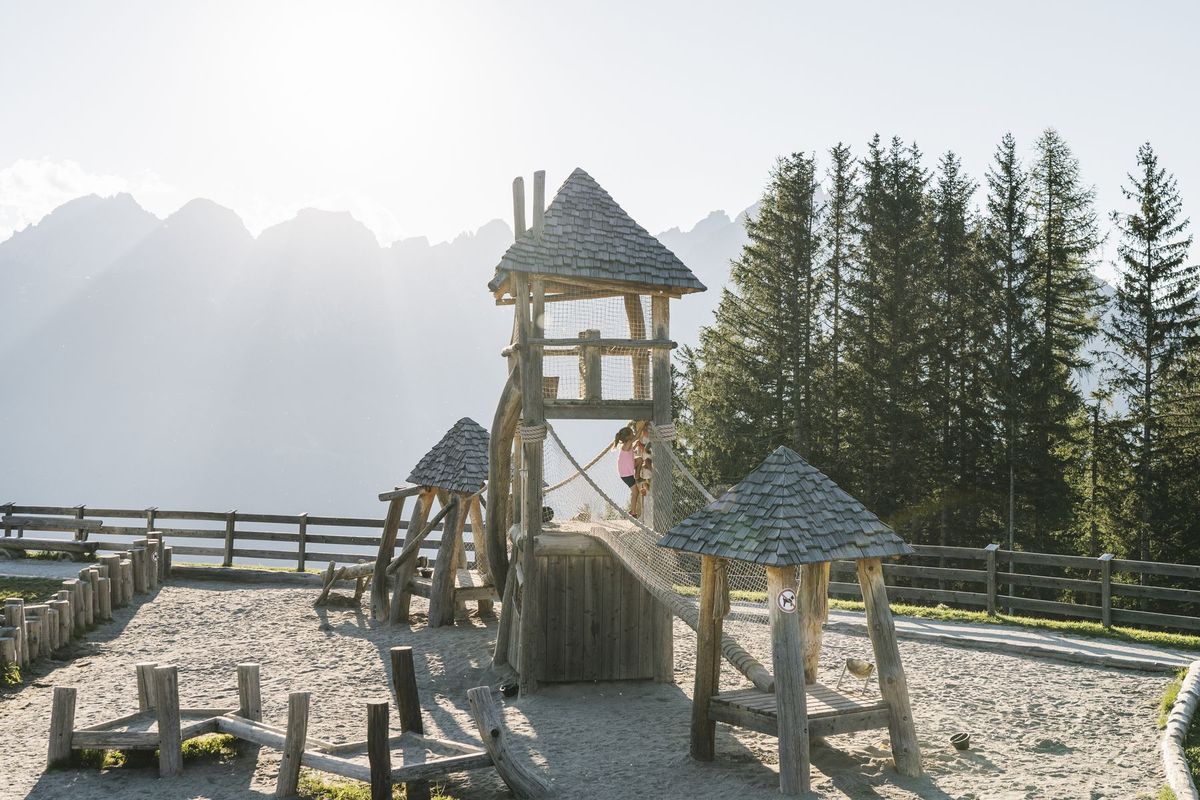 Serles Park for the perfect family holidays at the Stubaital
Since summer 2016, Mieders has had a novelty to make Stubaital family vacation even richer in variety. The reservoir directly at the Serlesbahnen summit station is used on the one hand for snowmaking in winter, to keep the slopes in perfect shape, and on the other hand it is a popular destination for hiking, having a picnic, Kneipp cures, cooling your feet and for enjoying the extraordinary mountain scenery of the Serles.
Hikes to Maria Waldrast or the panoramic trail to Koppeneck add variety to your summer at the Serles in the Stubaital. Enjoy the new highlight: The Serles Train is great fun for everyone and provides for a convenient ride up the mountain.
Stubaital water fun
Not only children love the cool water – adults also enjoy a refreshing dip in summer. The alluvial river landscape of Klaus Äuele, the Serles Lakes in Mieders or the Kampl Lake score with the best water quality and a lot of space for sunbathing. The Aqua adventure park or the new StuBay water park are only a stone's throw from Hotel Serles – great fun for the entire family.